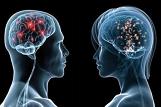 ---
(Some of the) AGS Events so far in 2020

For details of our seminars etc.
Contact AGS.
---
Sunday 1st. March
10:30 am - 4:30 pm
"Bush Fires:
Causes and solutions from a GS perspective"

Presenter: David Hewson

Click here for the Summary
---
Saturday 25th. April (ANZAC Day!)
12 noon - 2:00 pm on-line (by ZOOM)

"The Exhilaration and Challenges
of Applying our Learning of General Semantics"

We love to read the books, watch engaging presentations of great minds,
nod wisely to things we agree with, and ignore those that we disagree with.
But how does that move us forward and honour the tradition of time-binding?


Presenter: Robert James

Click here for the Summary

---
Sunday 31st. May 2020 11am (by Zoom)
"Looking forward in the Age Beyond Covid-19"

An un-facilitated "free-for-all" forum
to air our depest fears and grandest pretentions
coping with change and the next day of the rest of our lives!

Presenter (None!)

Click here for the Summary
---
Sunday 28th June 2020 11am (by Zoom)

"(Will there be) Life Beyond Covid-19?"

11:00 am: Introductions and catch-up,
11:30 am: Facilitated discussion".
Some questions to consider:

Facilitated discussion on matters relating to the meaning, the study, the practice, the usefulness of GS!

Facilitator: Mr Gary Hipworth.

Click here for the Summary
---
Sunday 26th. July 2020 11am (by Zoom)

"Effective Communication - a General Semantics Perspective"

Presenter: Mr David Hewson

Click here for the Summary
---

Sunday 13th September 2020 11 am (by Zoom)

"Unconscious Bias / Implicit Association"

How much of our 'mapping of the territory'
about ourselves and our world
is based on accurate observation,
and how much of it is derived from factors
that we either consciously deny or are truly unaware of?

The unwilling-unable distinction
is like the difference between purposely hiding something from others
and unconsciously hiding something from oneself.
The Implicit Association Test makes it possible
to penetrate both of these types of hiding.
The IAT measures implicit attitudes and beliefs
that we are either unwilling or unable to report.

Are you willing to unlock this door to your unconscious and have a peep inside ... ?

Presented by Robert James
---
(Very interesting) Annual General Meeting

Sunday 13th. September 1:30pm, approx, following the meeting, above.
On-line (via Zoom)
All were invited to observe,
but only financial members are entitled to vote,
or to stand for election as office bearers.
---
Sunday 25th. October 2020 11am (by Zoom)


"BYO Favoutrite GS Formulation, for discussion!"
From the rich field of general-semantics formulations,
we each selected one of our favourites, for discussion.

Presented by Mr David Hewson

Click here for the Summary

---
Sunday 22nd. November 2020 11am (by Zoom)

"Dealing with Stress -
What if our life is NOT all sunshine and roses?"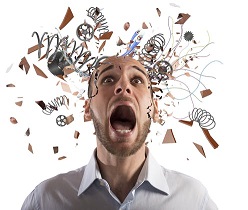 General Semantics cannot guarantee a life
free from difficulty and stress.
We will never be able to control
all the people and circumstances around us.

But we can do much to manage our responses
to an imperfect world,
and minimise the ravages
of post traumatic stress disorder!

Facilitator: Robert James.

Click here for the Summary

---

"Baby Boomers in Popular Culture"


Do we sexagenarians/septuagenarians
think that it's cool to use the expression "That's cool",
to show how trendy and with-it we are?
But that expression is already 50 years old!
How can we keep up with technology and dynamic culture,
and engage with our children and their children?
Are Korzybski's extensional devices sufficient,
or do we need some new ones?


Presenter: Robert James
(Yet to be scheduled)
---
~0~