Archive of Events - 2021
---
Friday 5th February 2021

"Exploring the Sacred, Complex Dialog Space
for the Emergence of Healing"
Dr Rajiv Singh
at MacKillop House, 50 Archibald St, Lyneham, ACT (and by Zoom)

Watch the video!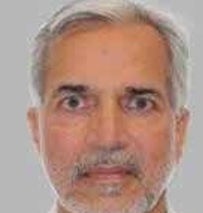 The therapist tries to help clients to tell their stories. He is responsible for the creation of a context in which the "not-yet-said" can be said, or, in other words, for the creation of a safe therapeutic culture in which subjugated knowledge can be accessed.

This is a culture where the therapist is present as a person who has respect and empathic recognition for the stories the clients tell. By contributing to such a safe therapeutic culture, the therapist helps to make space for the "not-yet-said" (paraphrased from Rober, 1999).

In this talk Rajiv will cast a closer look upon dialogic space. In a previous talk, he had touched on the resemblance between dialogic space and Jung's Temenos. Now, Rajiv invites us to explore this sacred, complex therapeutic space in more detail and its potential in the emergence of healing.

Dr Rajiv Sing trained as a psychiatrist in India and then obtained specialist training and qualifications from Australia in child & adolescent psychiatry. He has been working as a consultant for the last many years, having practiced in India, Australia and New Zealand. Rajiv has a strong interest in Dialogic Practice in therapeutic work and has completed three years of training in Open Dialogue.

Cost:
Jung Society members free, Guests $15, Seniors/Concession $10.
Pay by cash at the door or bank transfer or by credit card via TryBooking.

Preliminary dinner with the Speaker et al is at 6:15pm at Lyneham.
RSVP Trish on (0432) 599 826 for location and details.

We meet from 7:30 pm for tea and coffee and snacks, music, discussion and library.
The Guest Speaker's presentation is at 8 pm for an hour or so,
then we resume for questions and discussion, finishing at 10pm.