Our Mission

Our Meetup site
Our Facebook site
Our Youtube Channel

Contact us, Membership

Library List
CJS Newsletters
Resources, Articles
Psychologists, Analysts etc.
Other Canberra Happenings
Theosophical Society
Jung Platform

Carl Jung
Temenos
Jung Societies

Archives 2021
Archives 2020
Archives 2019
Archives 2018
Archives 2017
Archives 2016
Archives 2015
Archives 2014
Archives 2013
Archives 2012
Archives 2011
Archives 2010

Updated by Robert James
11th June 2021
A non-profit organisation, which aims to provide a contact for people
interested in the psychological insights of Carl Gustav Jung.

Through monthly meetings, workshops, other activities and our library,
we seek to help people to understand their own inner journey
and the world today - from a Jungian perspective.

We normally meet at 7:30 for 8:00 pm on the first Friday of each month
at MacKillop House Conference Centre, 50 Archibald Street, Lyneham (See map).

Friday 2nd July 2021

"The Age of Aquarius"

Robbie Tulip

at MacKillop House, 50 Archibald St, Lyneham, ACT (and by Zoom)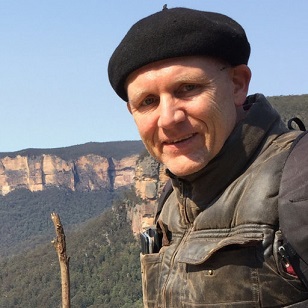 The Age of Aquarius is the 2000-year long period starting about now, known as a Zodiac Age, when the position of the sun at the March equinox is in the constellation of Aquarius the Water Bearer.

Zodiac Ages are the slow cosmic clock of history. My interest is to integrate scientific understanding of the Zodiac Age concept with its influence on culture and religion, to see how the resulting cosmology of the New Age can help to place human identity in a systematic framework.

Zodiac Ages are caused by the slow backward movement of the seasons against the stars, due to a wobble of the earth's axis known as precession of the equinox. The resulting shift of the celestial sphere was measured by ancient astronomers, but its place in culture is strongly disputed.

My hypothesis is that observation of precession was central to Christian origins, structuring the formation of core Christian ideas by grounding the story of how God orders the cosmos. This claim offers a way to transform and renew Christian faith, putting faith onto purely scientific foundations of knowledge rather than belief, and pointing toward new paradigms in science, religion and politics.

Key implications include:

1. Ancient knowledge of precession provided a religious framework for the orderly structure of time.

2. The New Testament used this objective framework of cosmic order and direction as the skeleton upon which the story of Jesus Christ was imagined and fleshed out.

3. The story of Jesus of Nazareth emerged from the much older religious observation of precession as the defining cosmic structure of history.

4. Jesus was imagined from long before his alleged incarnation, personifying the Sun as the founder or avatar of the Zodiac Age of Pisces, the period now coming to an end.

5. Equally important in the Bible story is the idea that the authors imagined the Second Coming of Jesus Christ as the dawn of the Age of Aquarius, as a time of world transformation.

This talk will examine how and why this astronomy is so important for the origins of Christian faith, and why it is so important to understand the Age of Aquarius today as a factor with major potential influence on world religion and politics.

Robert Tulip manages the chaplaincy at the Australian National University. He has BA Honours and MA Honours degrees in philosophy from Macquarie University, with the masters thesis on The Place of Ethics in Heidegger's Ontology. He worked for the Australian Agency for International Development and the Department of Foreign Affairs and Trade for nearly thirty years, and is now working on his intellectual interests including philosophy, theology and climate change, writing at www.rtulip.net.

Cost:
* At MacKillop House:
Jung Soc Members: Free
Guests $15, Seniors/Concession $10
Pay by cash at the door or bank transfer or by credit card via TryBooking.

* On-line, via Zoom:
Jung Soc Members: Free
Guests: $10 via TryBooking.

Preliminary dinner with the Speaker et al is at 6:15pm at Lyneham.
RSVP Trish on (0432) 599 826 for location and details.

We meet from 7:30 pm for tea and coffee and snacks, music, discussion and library.
The Guest Speaker's presentation is at 8 pm for an hour or so,
then we resume for questions and discussion, finishing at 10pm.
---
Special Event

Six-Week "Myth, Legends, Sagas and Fairy-Tale Group"

Facilitated by Dorothea Wojnar, Jungian Analyst

Six Mondays: 19th and 26th July and 2nd, 9th and 16th and 23rd August 2021

7:00 - 9:30 pm.

(in the Vercoe Room, Wesley Uniting Church, 22 National Circuit, Forrest, ACT)
Cost: $90 for the series (Try and attend all six sessions)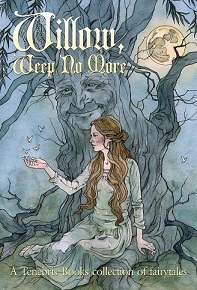 Beginning with the fathers of the field, Sigmund Freud and Carl Jung, psychoanalysts have turned to Myth, Legends, Sagas and Fairy-Tales in an effort to understand the human mind. These are inextricably linked to the work of Carl Jung.

Myths narrate a sacred history. Legends are historically grounded folktales. Sagas are stories about ancient Scandinavian and Germanic history, about early Viking voyages, about migration to Iceland and of feuds between Icelandic families. Fairy-tales are an oral forms of folk tales with moral and ethical aspects, which teach us how to behave and how to deal with others in the community. These tales offer an understanding of the basic patterns of the human psyche and can guide us through the individuation process.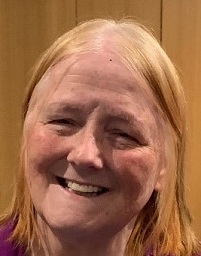 Working with your favourite fairy tale

Participants are asked to bring their favourite tales either one they have heard and love or a tale they have written. We will be experiencing these tales through enacting the tales. We have an opportunity to share within the closed group about what it felt like to be in that role and how we experienced the characters.

The group is confidential, and participants are asked not to discuss personal material from the group outside the group. Acting ability is not important, because we will focus on developing an ability to experience your own and other's psyche.


Dorothea
Wojnar
is a Jungian Analyst, Counsellor and Psychotherapist in private practice. Dorothea has extensive experience as a group leader and therapist across a range of people and issues and has worked in both a public health facility as well as in private practice.
To RSVP
, and for further information, please contact Dorothea Wojnar on (0413) 245 835.

---
Friday 6th August 2021

"Mandalas in Art and Music

Exploring a Human Problem through the Mandalic Forms of Art and Music"


Kirstin Robertson-Gillam PhD, RMT, CMPACFA, CMAMTA


at MacKillop House, 50 Archibald St, Lyneham, ACT (and by Zoom)