Our Mission

Our Meetup site
Our Facebook site
Our Youtube Channel

Contact us, Membership

Library List
CJS Newsletters
Resources, Articles

Psychologists, Analysts etc.
Other Canberra Happenings
Theosophical Society
Jung Platform
Carl Jung
Temenos
Jung Societies

Archives 2021
Archives 2020
Archives 2019
Archives 2018
Archives 2017
Archives 2016
Archives 2015
Archives 2014
Archives 2013
Archives 2012
Archives 2011
Archives 2010

Survey
Constitution

Updated by Robert James
19th October 2021
A non-profit organisation, which aims to provide a contact for people
interested in the psychological insights of Carl Gustav Jung.

Through monthly meetings, workshops, other activities and our library,
we seek to help people to understand their own inner journey
and the world today - from a Jungian perspective.

We normally meet at 7:30 for 8:00 pm on the first Friday of each month
at MacKillop House Conference Centre, 50 Archibald Street, Lyneham (See map).

Most recent meeting:

Stephani Stephens: "Jung and the Dead - Active Imagination and the Unconscious Terrain"

(For more items, see the "Resources, Articles" menu item at left)
---
Friday 5th November 2021

7:30 pm

"Order and Chaos"

Dr Robert Matthews - on-line from Adelaide

Joining us at MacKillop House "on the big screen"!

Meeting at MacKillop House, 50 Archibald St, Lyneham, ACT,
We all spend so much of our time trying to keep order and harmony in our lives and keep chaos a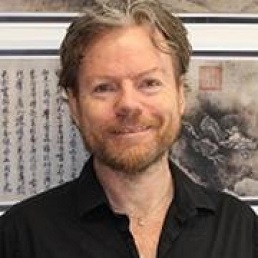 way.

Covid has shown us just how fragile this order can be. I still don't understand the panic buying of toilet paper, but there is an experience of sheer chaos.

In this materialistic time, so much effort is put into controlling our material life, but the data shows it doesn't seem to make us any happier.

Science thankfully tells us what Covid is and develops vaccines to restore order to our lives. However it also tells us of our insignificance in a vast cosmos.

We use to order our lives through spirituality and religion. The transcendent spoke to many, supporting them in life's ups and downs.

Sacred images dating back a least 8,000 years show their role in offering an ordering light to peoples lives.

Chaos was also explained and so held and contained in sacred images.

Most cultures have stories of a trickster god who intentionally bring confusion. Take the African trickster god who wore a hat red on one side and blue on the other. After walking between two farmers on the road, he turns his hat around and walks back between them. The two farmers got into a fight that evening, one swearing they saw a man with a red hat, the other that it was blue!

​For the medieval mind, the voices of order and chaos sat on their shoulders. Chaos when you listen to the little devil on your shoulder and order when you hear the angel. But no-one thinks they have a shadow whispering to them anymore. Chaos is then projected onto each other. The vaccine as a way to install 5G tracking devices is a diabolic fantasy indeed.

Jung found a way to listen to a quiet voice within that for him guided his life through the chaotic rocks. He was ever grateful to that voice. It is the same voice the mystics hear only described in psychological language.

In this talk we'll look at Jung's life and how he strove to find order amidst this chaos.

Dr Robert Matthews is President of the Society, an Education academic at the University of Adelaide, a Jungian psychotherapist, and a training as a Jungian Analyst with the Zentrum in Switzerland.

Cost:

* At MacKillop House, 50 Archibald St, Lyneham (subject to lockdown allowance)
Jung Society members free, Guests $15, Seniors/Concession $10.
Pay by cash at the door or bank transfer or by credit card: Book here.

* On-line access, via Zoom (shared with the SA Jung Soc):
Jung Society members and guests $10 (No free-list for Canberra Jung Soc members this time!)
Pay by credit card or PayPal via Book here for a ticket to the SA Jung Soc presentation.

Preliminary dinner will not be on this time, because of Covid-19 uncertainties,
and because our "guest speaker"will be in Adelaide!

We meet (with Covid check-in etc) from 7:30 pm for tea and coffee and snacks, music, discussion and library.
The Guest Speaker's presentation (via Zoom from Adelaide) is at 8 pm (7:30pm Adelaide time) for an hour or so,
then discussion and questions for Dr Matthews on-line.
Then those of us at MacKillop House can (Covid-safely) party-on with more supper and music and discussion etc!

---
Saturday 4th December 2021

Christmas Party!


at MacKillop House, 50 Archibald St, Lyneham, ACT

(Details TBA)





(Time and details to be determined)

~0~

---
Disclaimer:

The Canberra Jung Society Inc. does not endorse and is not to be held responsible for the content of any lecture or advertisement, nor is any information or advice a substitute for professional counselling and therapy.

If you believe that we have inadvertently breached any copyright provision, please let us know and we will immediately rectify the matter.
---
Cost:
* Monthly Friday meetings:
* For non-members is $15 or $10 Seniors/Concession (members free).

* Special Events (eg workshops):
* Costs are specific to those events.

* Annual Membership entitles members to:
* attend our 10 meetings at no cost,
* receive two newsletters per year, and
* share access to our extensive library.
Cost for membership for a full year is $75 (or $60 concession), to be paid in March each year,

* Pay at the door, or by bank transfer, or with credit card at TryBooking.

---

Everyone is welcome.

We normally meet at 7:30pm on the first Friday each month for music and coffee and chat,
Guest Speaker at 8pm, break for supper around 9pm, resume for questions and discussion until 10pm.

Location: Usually at MacKillop House, 50 Archibald St, Lyneham, ACT.
*** Please check the website for any changes to date/time and locaton of events ***

Web: www.CanberraJungSociety.org.au
Email: CanberraJungSociety@yahoo.com
Postal: PO Box 554, Dickson, ACT 2602, Australia

---